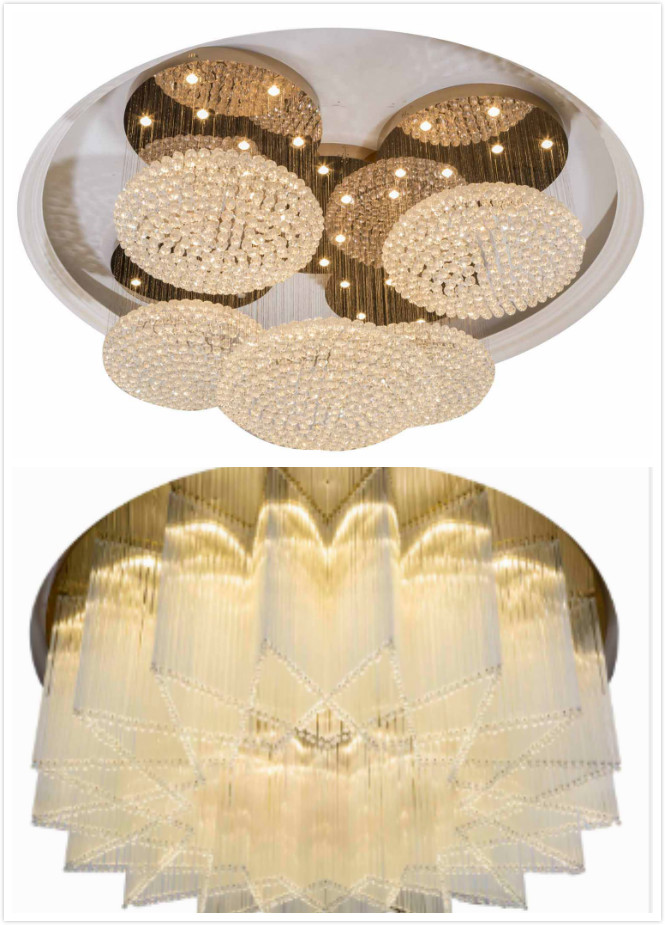 Introduction
Hotel can never make it and known as luxuries and spacious without lighting system coming to play. Poor lighting affects the rating of hotels, as they make guests uncomfortable with some remaining awake during the night. Of late the use of hotel chandeliers has grown coming in a very large variety. They normally vary in sizes and designs. The chandelier basically gives you a great blend in decoration as they form part of the design.
Chandeliers can be used in any area within the hotel just from the front desk, guestrooms, hallways, cafes, lobbies, conference and banquet center and parking lot as well. They form a decorative feature at the front desk if you are looking forward to greeting your guests with some beautiful ambient lighting. They give illuminate signs at the parking lot, a peaceful ambiance in the hallways, conference rooms, cafes and guestrooms.
Factors to consider while choosing the right chandeliers for hotel lighting
1. Size of space you are looking forward to illuminate and lighting goal as well.
For larger space, you will need more light while small space requires less light.
2. Where is the space
Spaces such as parking lots, front desk and restaurants buffet tables may need to have some direct lighting to fully illuminate the area and improve the visibility as well.
In direct lighting is useful in hotel lobby area and this is one point chandelier does best as it provide good amount of illumination while serving the decorative purpose.
3. Purpose of the space
You need also to consider the purpose of the area you need to light, whether for the lighting function or decorative or is it a combination of both. For example, you may desire to have a chandelier with unique features in the guest rooms as opposed to the parking lot which do not require much decoration.
4. The impression you intend to give
What kind of mood are you after creating within the restaurant or in the guest rooms. Maybe you would want to have brighter chandelier to give more light in guestrooms and have an ambiance using low lighting in the restaurant.
At the front desk, you may want have a chandelier to impress visitors coming to your hotel.
Treating various areas of your hotel
1. Hotel chandeliers for Entryways
It offers the hotels that chance to create a lasting impression on visitors no matter how short it might be in distance. To create the good lasting impression, you need to choose a chandelier that illuminates the entryway properly and all the artifacts it may contain.
2. Hotel chandeliers for lobbies and hallways
Hotel lobby forms point of contact between the hotel and the guests thereby setting the tone of the entire hotel. You therefore need to have an elegant and dramatic chandelier to make the hotel memorable.
When choosing chandelier for the hotel lobbies, you should ensure you choose one which is versatile and can lend itself to the space giving the guests an attractive view as they work on their laptops, watching television or waiting for transportation. Large chandeliers are the best for such areas as they set some unique tone in the space and can as well be layered with other light source which is direct and functional for a dramatic, quirky and elegant view.
Generally, hallways and hotel lobbies needs to be well-lit and nicely designed with chandeliers, wall lights, lamps plus any type of mood lighting.
3. Hotel chandeliers for cafes, bars and restaurants.
Just like in the case of guestrooms, the restaurants also need chandeliers serving both the functionality and decorative purposes to give them a pleasant view as they enjoy the meals and drinks.
The overhead lighting chandeliers add a nice ambiance to cafes, restaurants or bars and at times can be supplemented by pendant and wall accent light.
4. Hotel chandeliers for Parking lot
Chandelier offers a better option for illuminating your hotel and also creating a warm welcoming atmosphere for the guests. You may also consider using chandelier and other forms of light but with energy-efficient bulbs in the parking lot as it is one area which requires much illumination since it is large.
To cut down the cost on electricity, you can invest on rechargable battery to power you chandeliers during the night or solar power to harness the sun rays during the day to power the parking lot light at night.
Conclusion
In general, there is no lighting system that can beat hotel chandeliers lighting considering how spacious it is, illumination it gives and impression it gives just on the first contact.
In case you were looking forward to making your hotel specious and appealing to the eye, chandelier is the way to go.