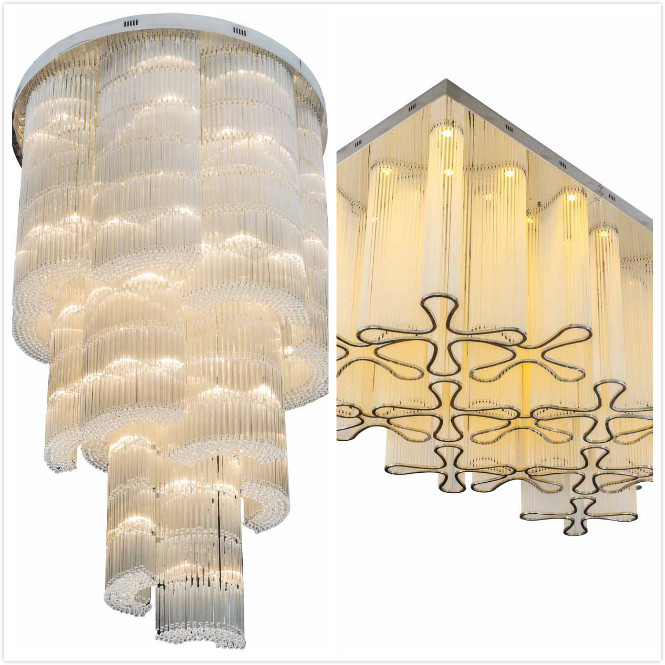 Lighting in an apartment reflects the mood of the inhabitants. A proper combination of the right interiors, the color combination of the walls and lighting makes a so-called small apartment a lovely home to live in. Moreover, if you are keen on making your apartment more comfortable and welcoming, you should consider the lighting design the topmost priority.
The right lighting is not only about setting the right mood or making it cosier, but it is about making proper use of the available space and boosting up the sole purpose of rooms like bathrooms and kitchen. Lighting up a small space is definitely a challenge. Here are certain tips you should consider to brighten up your small apartment.
Usage of an elegant flush mount square chandelier
Apartments with a lower ceiling in the sitting room are challenging, but the trick is to install an elegant flush mount square chandelier, that makes the ceiling look a little elevated than real. This trick will make the room bigger and spacious.
Make use of the natural light
Natural light can make any small room look more spacious. In order to enhance the natural light coming in, a mirror can be installed across the window. This will amplify the effect of light coming into the room.
Usage of track lighting
In a small apartment, you would want to make use of the limited space of the ceiling wisely and not have it look messy by using too many lamps. Track lighting is in the current trend today. When installed properly, it looks elegant and artful. It needs only one installation, resulting in a great option when you want a compact space to look bright. When strategically used, you can direct light to the direction it is needed. Combining them with pendant lights makes the room look elegant.
Install recessed spotlights
Recessed spotlights have a major hand in lighting up small spaces. They are fixed into the ceiling lighting up the entire area below. They are used to light up the corners and dark areas of the room without taking up any additional space. When combined with recessed lighting, it is sure that every corner of your room is sufficiently lit up making it look bigger than usual.
Mix and match lighting fixtures
No matter if your apartment is big or small; you will never want it to look lifeless and monotonous. A uniform lighting strategy will eliminate this issue. Usage of floor and wall lamps will help the light to spread around opening up to the maximum potential of the room.
Wall lights have the ability to brighten up the maximum part of the room. They are used to brighten up dark corners of the room. Floor lamps may look a little clumsy, but if incorporated correctly, they are considered to be a practical solution to brighten up a particular area. A floor lamp with adjustable features when placed in a corner of a room, gives the corner a value by drawing an individual's eye, resulting in a better impression.
Using a square chandelier with the combination of wall lamps and floor lamps also would make a small room look big and spacious.
Illuminating particular objects using picture lights
Picture lights are generally used in art galleries to showcase wall hangings and paintings. They are also used in library shelves. In case of a small apartment, a picture light installed to illuminate a painting would make the area look bigger by providing a fading effect on the walls.
Using task lighting in the kitchen
In general cases, a small apartment has a small kitchen and in most cases, it lacks a square ceiling. There are cases where a kitchen has only one overhead lighting. Usage of task lighting enhances the appearance of the kitchen, making it convenient to work also.
Usage of a low hanging pendant light in the bathroom
Likewise, most bathrooms are installed with one or at the max two overhead lights. In order to make the small bathroom of your small apartment look fancy, installing a low pendant is a smart option. A well-lit bathroom is an ideal option to bring in light and brightness from the start of your day.
When selecting lighting options for your home, it is recommended that you seek help from an expert. Experts advice never goes for waste.
The above is contributed by EME LIGHTING CO., LTD. , should you have any doubt weighing on your mind, welcome to reach us for more industrial knowledge.