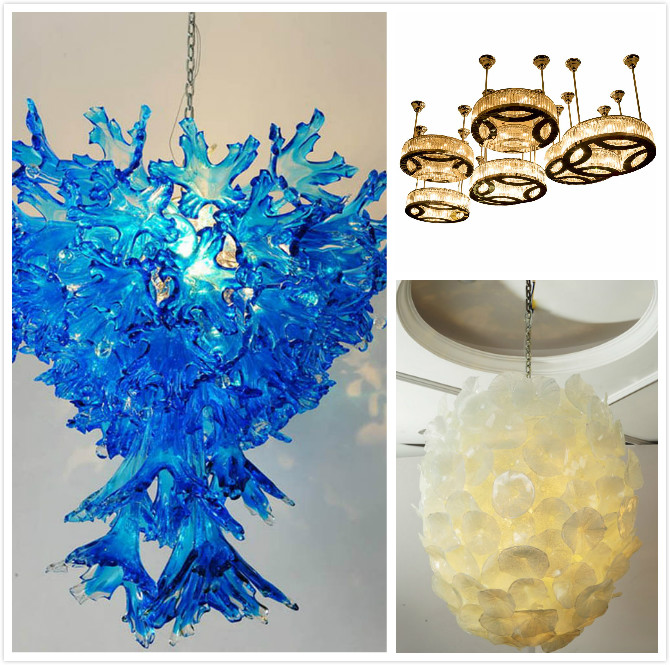 Most people, if not all, around the world, look
forward to getting that warm ambience and home feeling when they enter into a
restaurant to enjoy a meal. You want to get into a restaurant that takes you to
a totally different mind zone you know somewhere breath-taking and what an
excellent way to do this than to get a restaurant chandelier.
The word chandelier and a dinner setting combined
gives you this exquisite French feeling. Most restaurant owners are going for
chandeliers because of the lighting they bring to the place; an eye-catching
and an elegant look and feel.
If you are a restaurant owner and you've been thinking
of how to make the place look heavenly, the chandeliers will do that for you.
And so the next question is, how and where do I get these beautiful restaurant
chandeliers? Well, the answer is simple; the EME lighting.
With over 20 years of experience the EME lighting, a
manufacturing company in China has one of the best restaurant chandeliers in
the world. They offer a range of unique chandeliers to suit that feeling you
want your restaurant to have. Talk of an elegant dinner setting or a rustic and
unsophisticated sense, EME lighting has you covered.
Their products are stylish and beautifully crafted to
you this intimate and gorgeous atmosphere that most restaurant customers go
for. You don't even have to worry about the safety of these products since they
have passed the UL certification. That means you can have total confidence while
purchasing EME lighting products.
EME products have also been strengthened as they
emphasize on giving you quality and unique products. Their refined restaurant
chandeliers have been made out of the most excellent materials accompanied by
distinctive patterns that made the chandeliers stand out.
The EME lighting restaurant chandeliers have very
refined details that give them a timeless representation and a grander
lifestyle.
EME has two series, that is the ocean and classic
series. These two categories both have a range of products you can choose from
when getting a restaurant chandelier.
Ocean series
Ocean series consists of several beautifully crafted
lamps to give you the cean' feel as the name suggests. The products are well
shaped to look like ocean creatures. These products include starfish heart
pendant shape, coloured coral pendant light, blow-moulded glass wall lamp, and
the leaf-shaped pendant. All these products have different beautiful and
magnificent colour to match up the shapes and make them look astonishing.
The Classic series
The classic series, on the other hand, consist of
products, mostly lamps, which include the IKEA-style floor lamps, decorative
table lamps, and the European-style pendant light. These lamps will give your
restaurant a classic and elegant feel, which is perfect for an intimate
atmosphere. The lamps also have a dark coating making the place light up
gracefully. Pictures of both the ocean series and classic series products are
well placed on their website.
Let's look at some of the products the EME lighting
and how they look.
·The Blue Hanging Chandelier
This blue chandelier has been shaped into a heart that
drops at the bottom and looks like a coral. Its unique structure can perfectly
fit into a restaurant.
·The White pendant lamp
The white pendant is elegantly crafted into a
blow-glass as the lighting intensifies to the bottom and will look amazing in a
dinner setting.
·Unique design pendant lamp
This restaurant chandelier is one of a kind. The
design is a leaf-shaped glass with beautiful colours that makes it look
outstanding.
·The red decorative pendant light
Just as the name suggests, this restaurant chandelier
has a gorgeous romantic colour red. It's shaped into a coral pendant glass
that's perfect for an intimate restaurant setting.
·Decorative Chandelier Lighting
The decorative chandelier lighting looks almost like
the unique design pendant lamp but has this coral design and golden-red light
that lend beautifully. This restaurant chandelier is also perfect for an intimate
atmosphere.
The range of the EME lighting products is, and The
best thing about this is that the customer can also give specifications on how
they want the chandelier to look to satisfy their restaurant desire.
Since chandeliers are the main EME products, they use
the best technology to bring you affordable and quality resultant chandeliers.
Now that you know how useful restaurant chandeliers
can be, why don't you reach out to EME lighting for them to provide you with
the best chandeliers you can think of. Make your restaurant a place where
customers can come and get that heavenly feel that they won't ever want to
leave.