ITEM NO.

EAD-14010-10

LIGHT SOURCE

10*E14

LAMP SIZE(mm)

D995*H520

PACKING SIZE(mm)

1020*840*330

STYLE

1.Jane European style
2.New Classicism

3.European style

4.American Style

LOCATION

1.Restaurant
2.Bedroom
3.Living room

SUITABLE SPACE(㎡)

20--30

FLORR HEIGHT (m)

2.4-3.5

MATERIAL

1.All of the accessories fort the embedded parts are iron material.
2.The lamp shade is glass and copper material.
3.The lamp body is copper material.

PROCESS

Bending、Welding、Polishing、Soldering、Sealing.

REMARK

THE UNIT PRICE NOT INCLUDE THE BULBS.

BUT INCLUDE 500MM LONG HANGING CHAIN .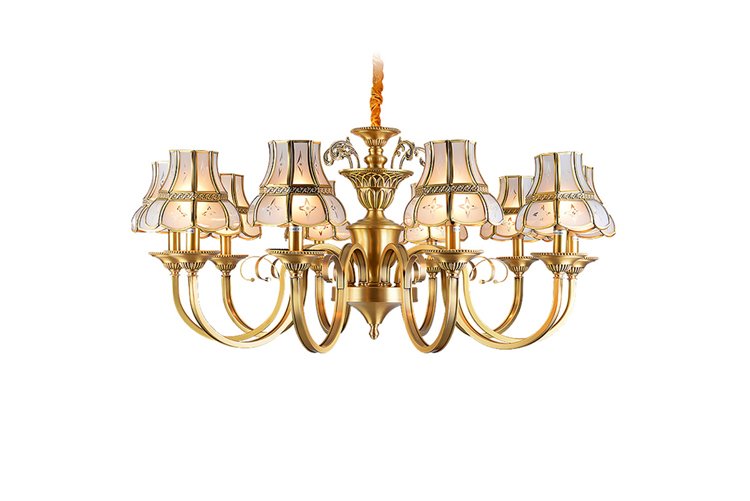 A chandelier is a high-end decorative lighting that is mounted on an indoor ceiling. Whether the pendant lights are suspended by wires or iron supports, they cannot be hung too short, obstructing people's normal sight or dazzling. European-style pendant lights, as shown in the figure, pay great attention to the design of the lines and the entire shape. The details are carved.