Penthouses of Al Habtoor City, Dubai

Profile
Description: Al Habtoor City is developed by the Al Habtoor Group as a new UAE luxury landmark in the heart of Dubai right on the banks of the Dubai Water Canal. There are three world-class hotels (Habtoor Palace LXR Hotels & Resorts, V Hotel Curio Collection by Hilton, and Hilton Dubai Al Habtoor City) and penthouses in this city. The Penthouses consisits of three types — simple penthouse, duplex penthouses and VIP penthouses.
Location: Sheikh Zayed Rd, Dubai U.A.E, United Arab Emirates
Propertity Owner: Al Habtoor Group
Interior Design: Swiss Bureau Interior Design LLC
The decoration lightings for Penthouses of Al Habtoor City, Dubai were produced by EME Lighting Co., Ltd. in 2018.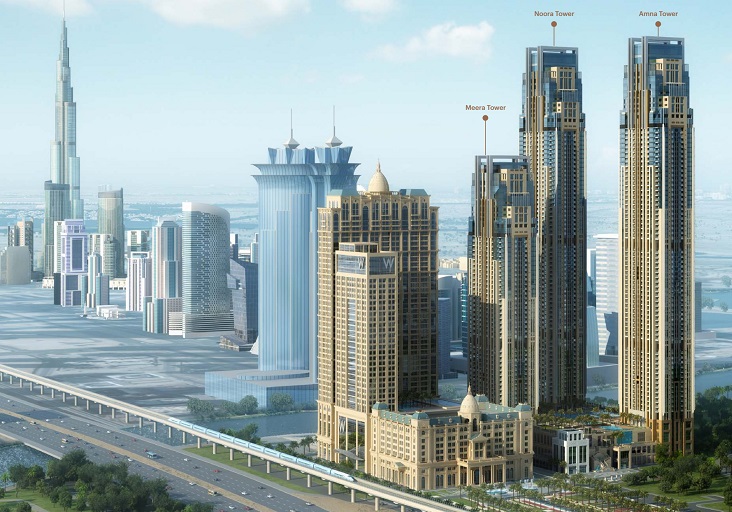 1F
BIDDING
EME MATERIAL SAMPLES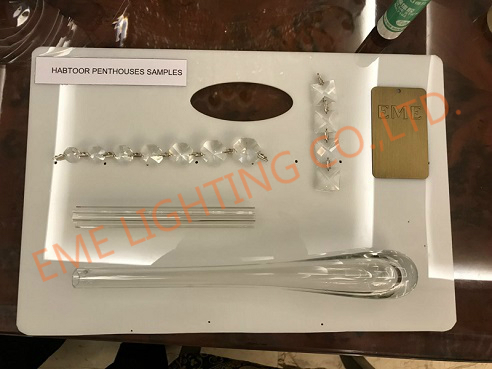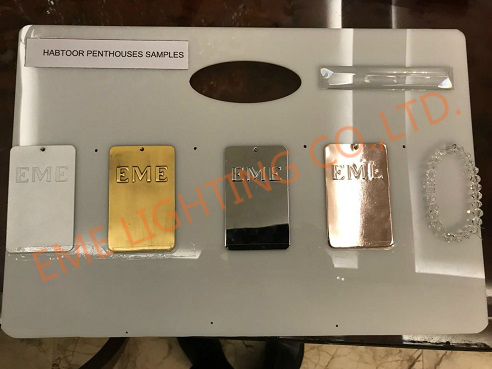 2N
CUSTOM DESIGN
INTERIOR DESIGN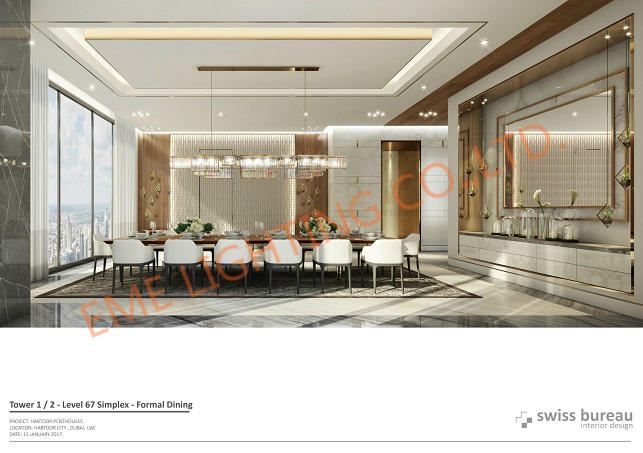 Simple Formal Dining
Chandelier with stainless steel frame in bronze finish and K9 crystal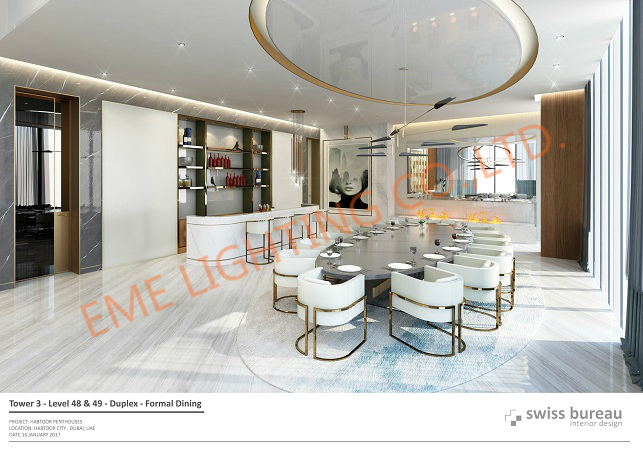 Duplex Formal Dining
Chandelier with brass structure in bronze finish and black steel shade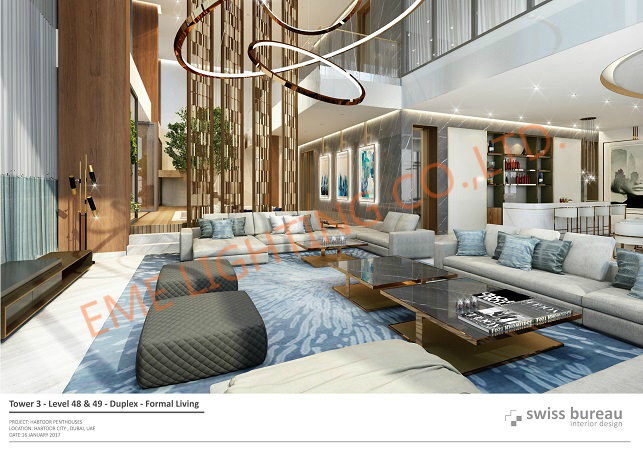 Duplex Formal living
Chandelier with stainless steel frame in bronze finish and acrylic diffuser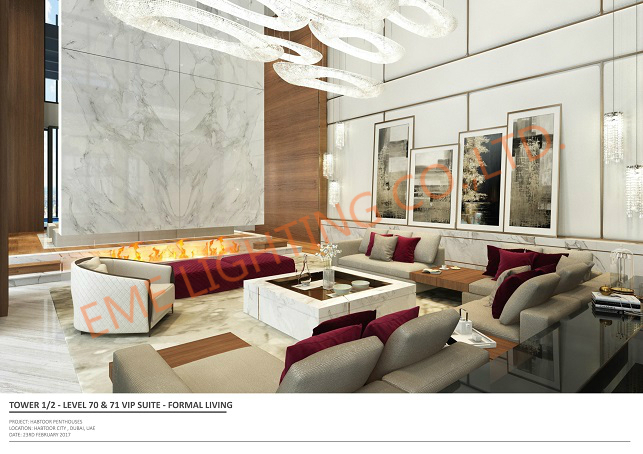 VIP Suite Formal Living
Chandelier with stainless structure in chrome finish and K9 crystal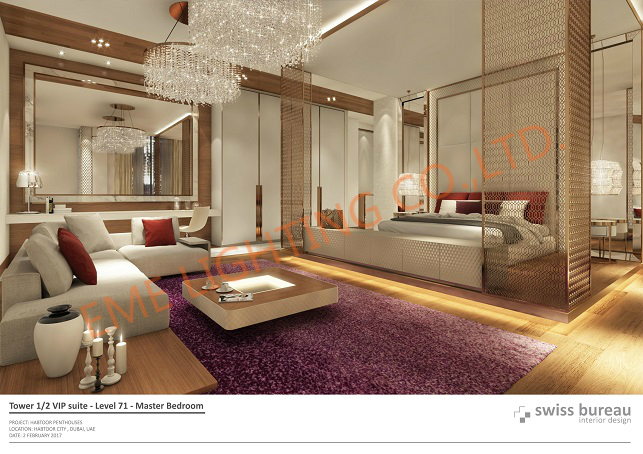 VIP Suite Master Bedroom
Chandelier with stainless steel frame in chrome finish and K9 crystal
3R
MANUFACTURE
EME LIGHTING FACTORY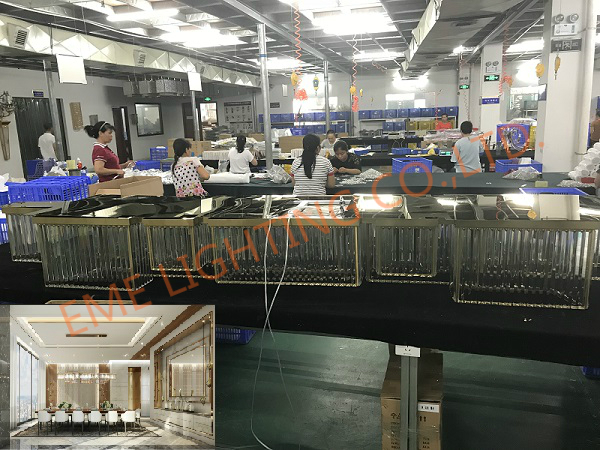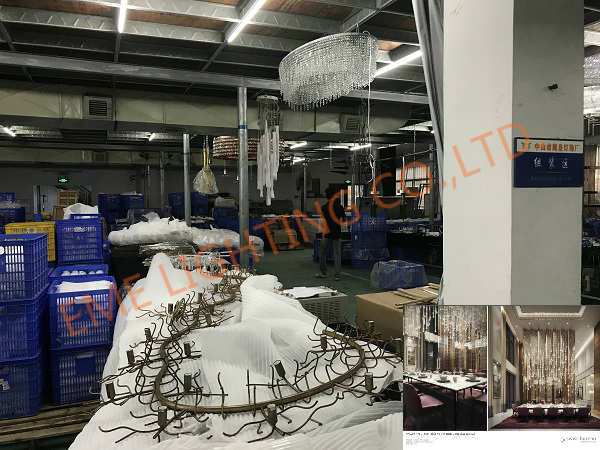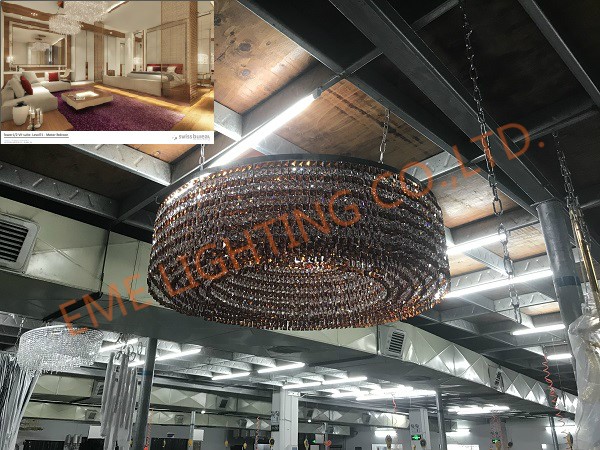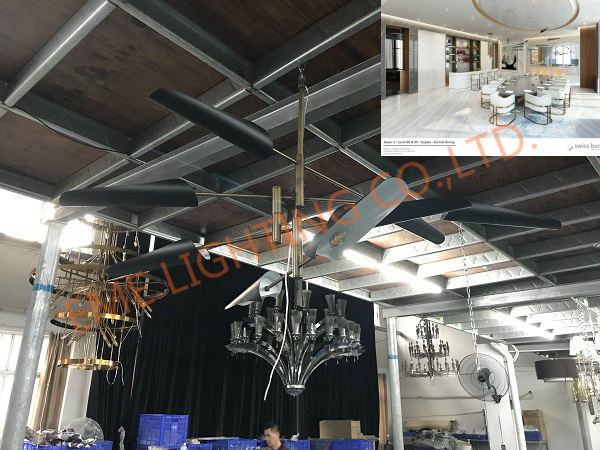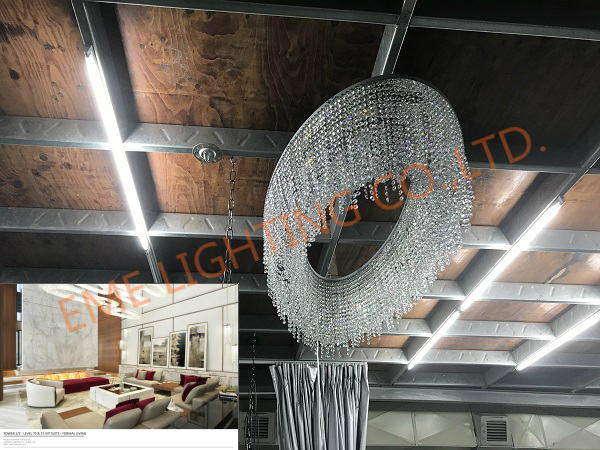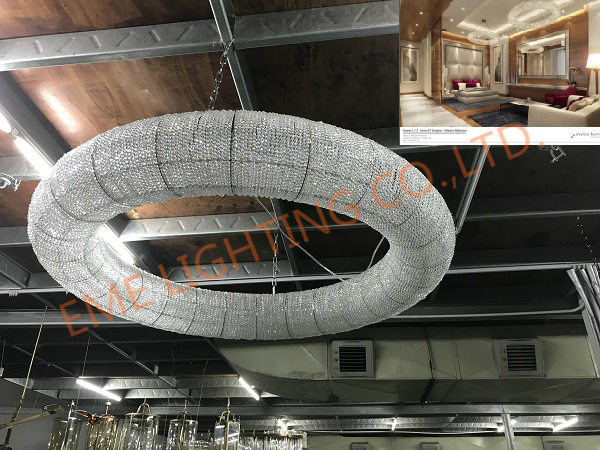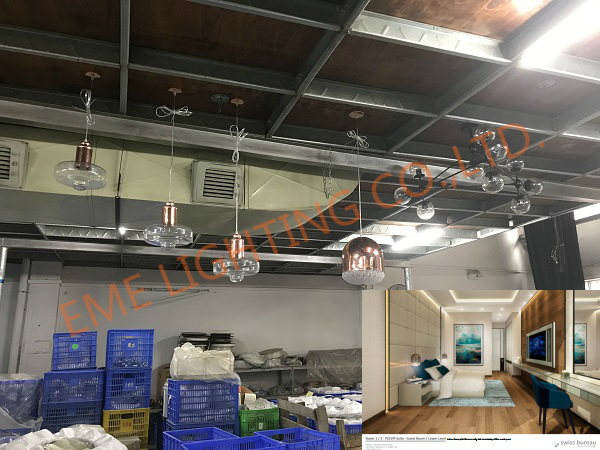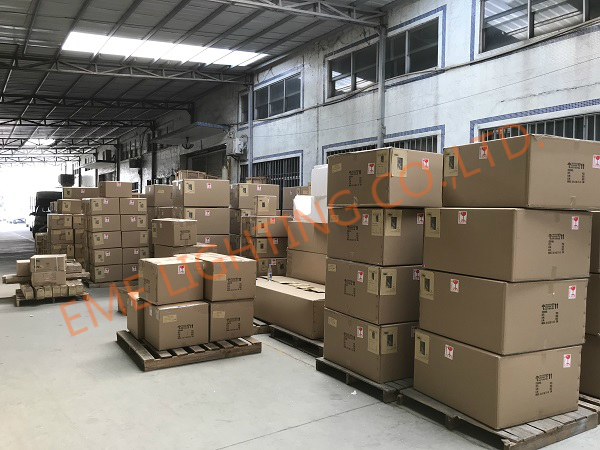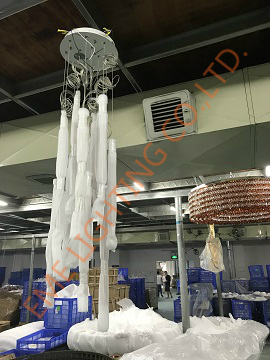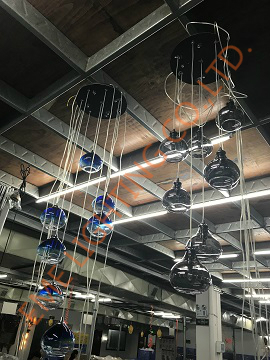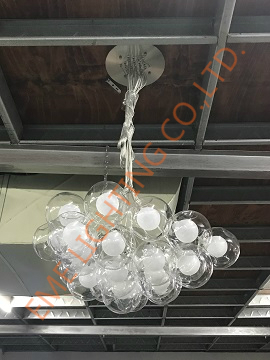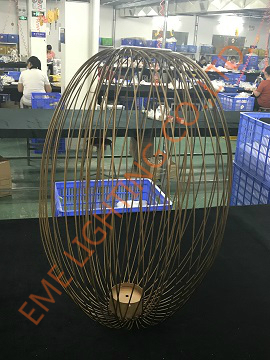 4T
INSTALLATION
PENTHOUSES SITE