Four Points by Sheraton Gurgaon Faridabad Road, India

Profile
Description: As one of the main buildings on the road to the Gurgaon - Faridabad road. Prism Executive-Suites, Hotels & Towers is an excellence masterpiece. The hotel has a management and operations contract with Four Points by Sheraton. The hotel is expected to open at the end of 2018.
Room: 220

The decorative lighting for the banquet hall and the pre-function area at the Four Points by Sheraton Farondabad Gurgaon was completed by EME in 2017.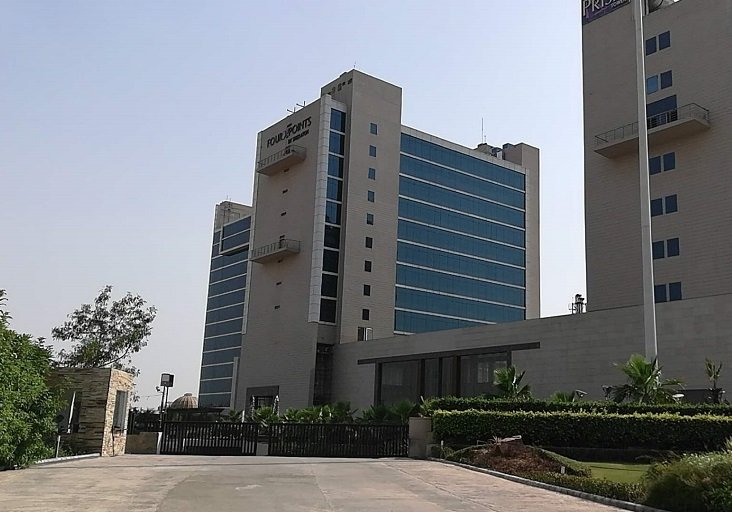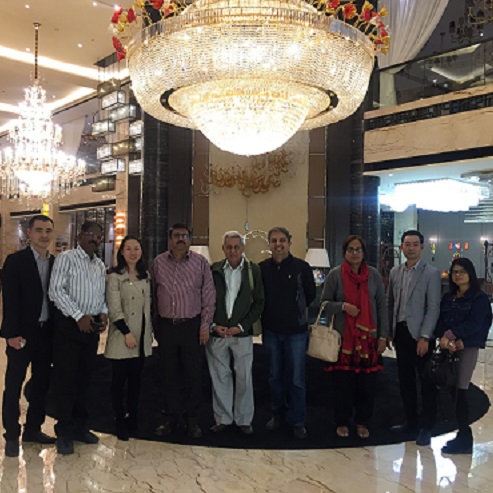 Clients visited EME Lighting showroom in 2017
Two samples were selected as the chandelier for the hotel's pre-function and lobby areas.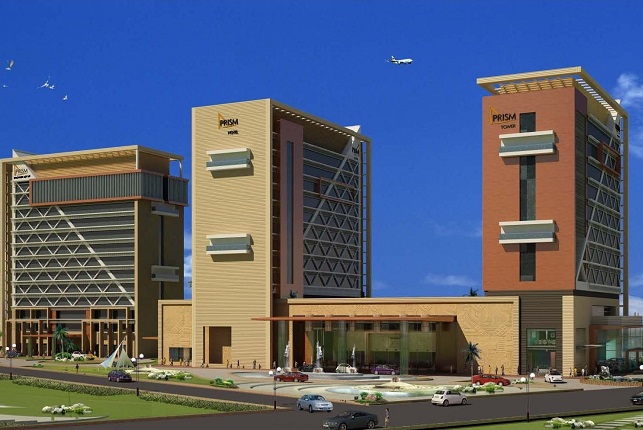 Effect picture of Prism Executive-Suites, Hotels & Towers
There are three buildings in this business area —— one suite, one hotel and one office.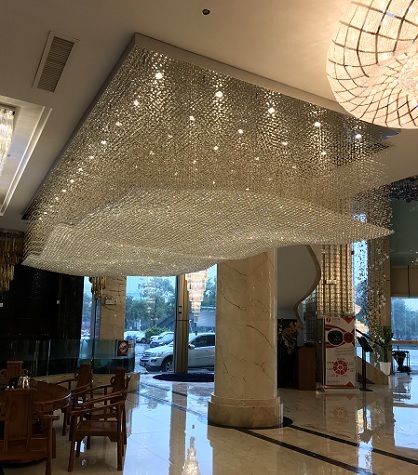 EME Showroom Sample
The showroom samples are similar and require a crystal ball to be added at the bottom. Custom size: L10950 * W7100 * H600mm (2), L18600 * W7100 * H600mm (1pc).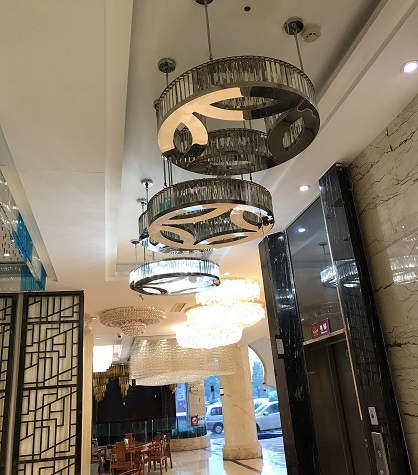 EME Showroom Sample
This sample is selected by the designer for the hotel' s pre-function area. Custom size: D800 * H600mm, 5 pcs/set, 6 sets.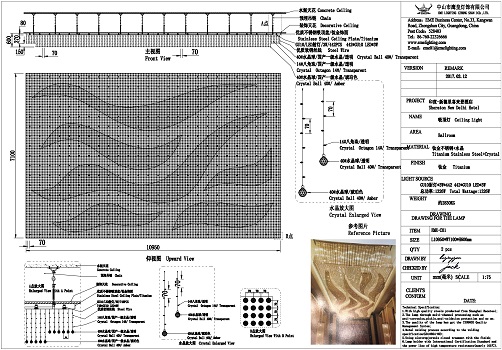 Drawing details:
Size: L10950 * W7100 * H600mm (2pcs), L18600 * W7100 * H600mm (1pcs)
Material: chrome stainless steel top plate with China K9 crystal.
Position: Lobby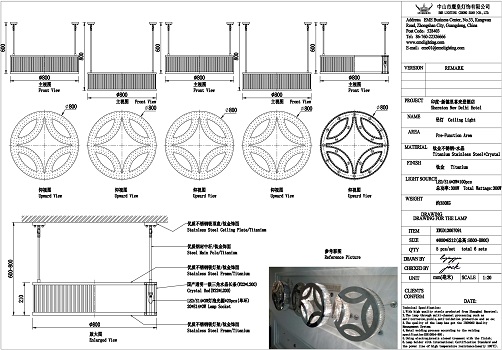 Drawing details:
Size: D800*H600mm (30pcs)
Material: Stainless steel structure in chrome color with Chinese K9 crystal.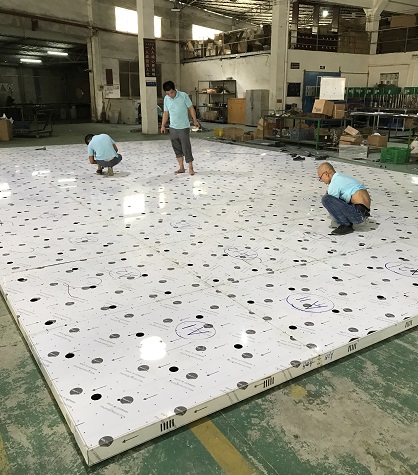 Chandelier production for lobby
making holes for led spot light at the ceiling plate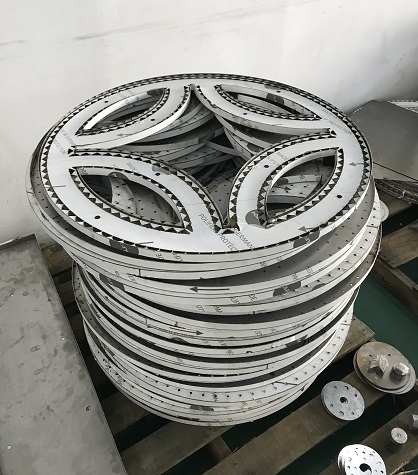 Chandelier production for pre-function
making rings for the chandelier's bottom and top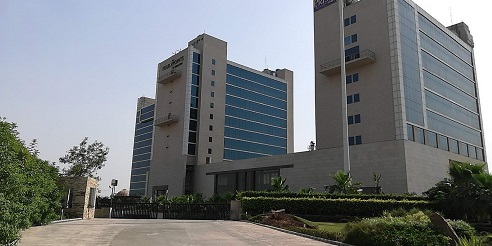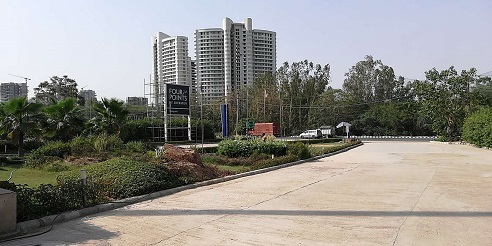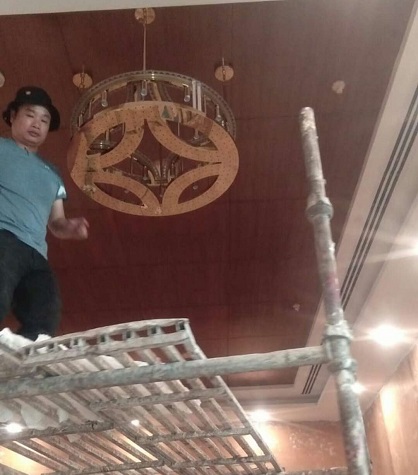 Installation of pre-function chandelier
EME Lighting's technical engineer is working with local people.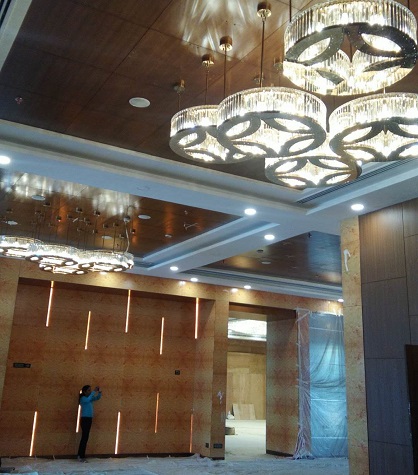 Client is taking photo for checking
Local customers go to the site every day for performance checks.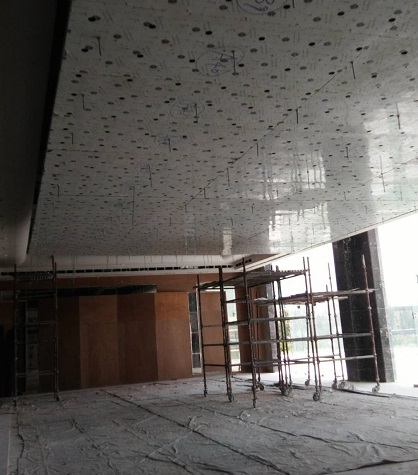 Installation of the hotel lobby chandelier
Before proceeding to the next step, you need to install the ceiling plate first.