Chongli Yun-Zhen Jinling Hotel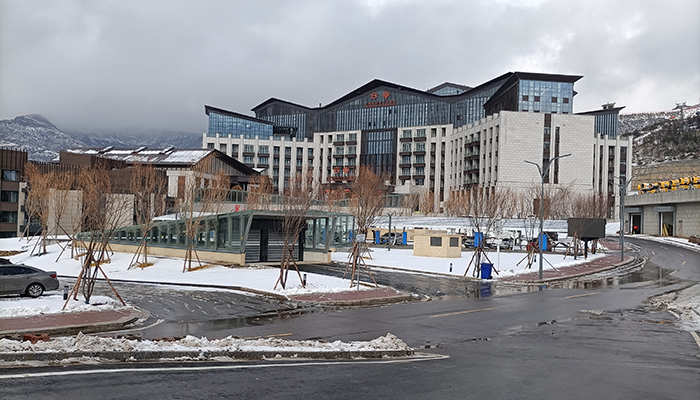 Description
The Chongli Yun-Zhen Jinling Hotel is built on the foothills of the lake. It faces Cuiyun Mountain and back to the artificial lake. It's accompanied by a vacation town, a landscape lake, and a health club. There're more than 260 luxury rooms in the hotel, a big ballroom which can accommodate 100 people at the same time, and a variety of specialty restaurants, meeting rooms and multi-function halls of differents sizes.
Location: No. 1 Xinghe Road, Chongli District, Zhangjiakou city, Heibei province, China
Property Owner: Zhangjiakou Chongli Landscape Tourism Development Co., Ltd
The public area decorative lightings of Chongli Yun-Zhen Jinling Hotel were manufactured by EME Lighting Co., Ltd.